March 3, 2022
Why do you need an SD WAN for your Business?- Benefits of SD WAN
What is SD-WAN?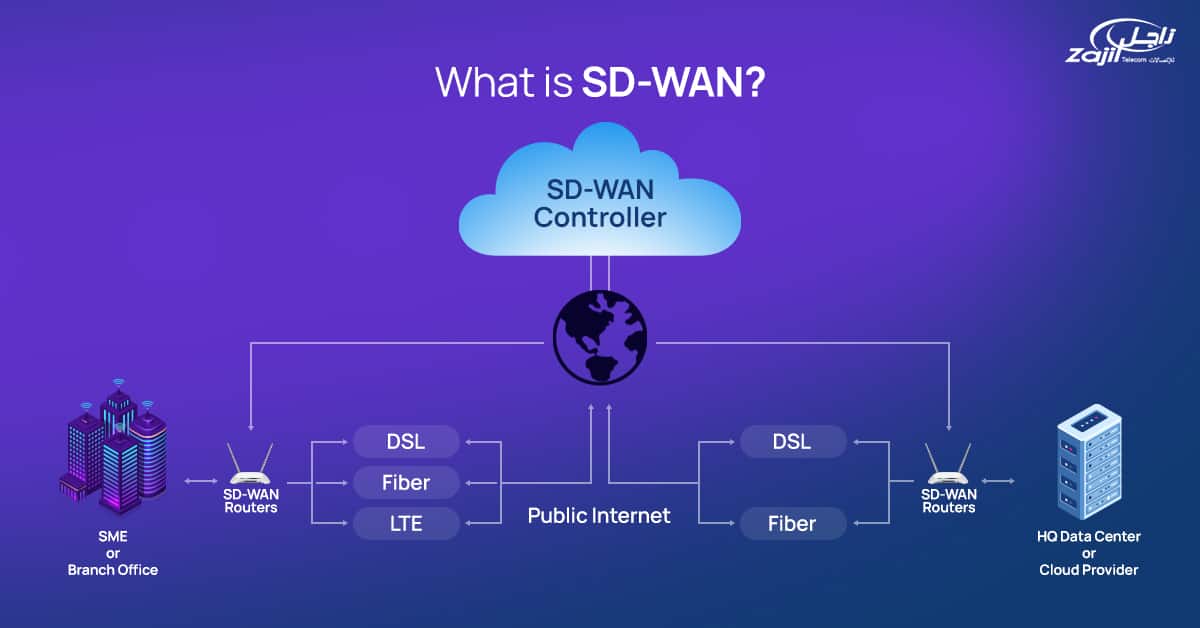 SD-WAN stands for Software Defined Wide Area Network. They are designed to provide networking services over vast geographical distances.SD-WAN oversees the performance of WAN connections along with traffic management in order to prioritize speed and connectivity.
The traditional WANs involve backhauling all the traffic from branch offices to data centers wherein advanced security checkup services are assigned to the data packets. This process causes delay in the time required for packet delivery, resulting in loss of productivity.
So, clearly the WANs based on conventional routers are not cloud-friendly. This is where the benefits of SD-WAN lie. It delivers optimum application performance since they are pre miditated to run applications that are hosted in on-premises data centers, the cloud as well as SaaS services.
How does SD WAN work?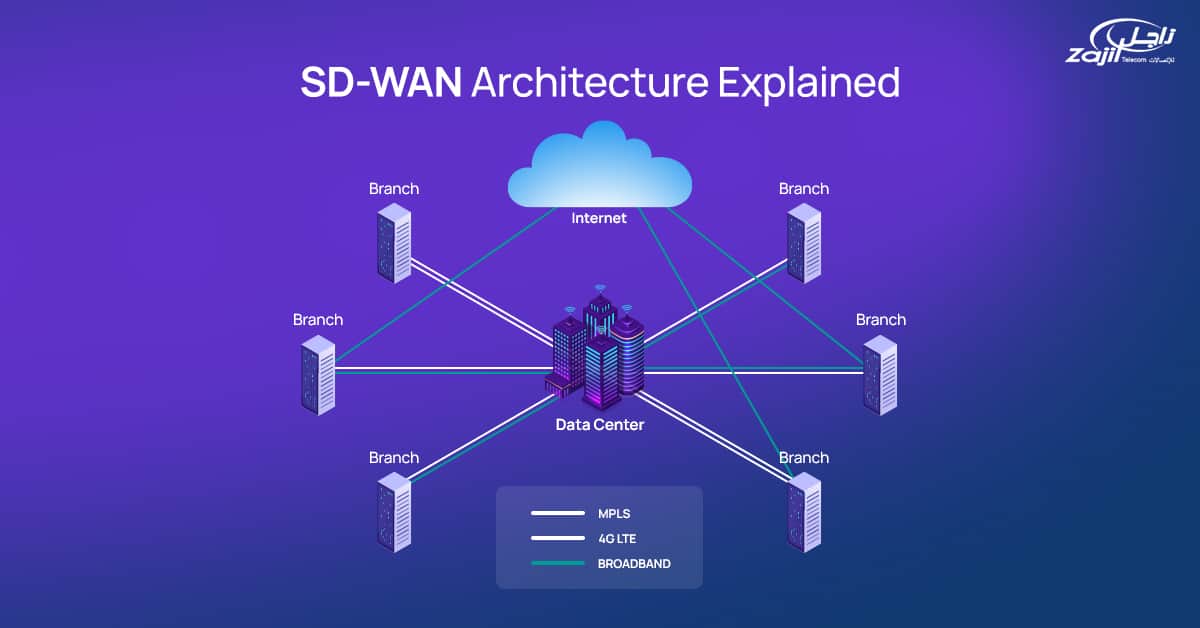 One of the core features of SD-WAN is application awareness. SD-WAN can identify applications and their SLA requirements in order to render them into policies that the network must abide by. This enables optimum traffic delivery and quality of experience across any network.
Secondly SD-WAN creates an overlay between sites. When the SD-WAN devices are connected to the local network, they derive the particular configuration and traffic policies in order to establish a point-of-presence (PoP). This application-layer control of policies ensures better management and optimum application performance.
Thirdly, SD-WAN segregates the control and management process from the hardware-based networking to software-based networking. So, network administrators can create new policies and deploy them across the whole network using a centralized control pame.
Benefits of SD-WAN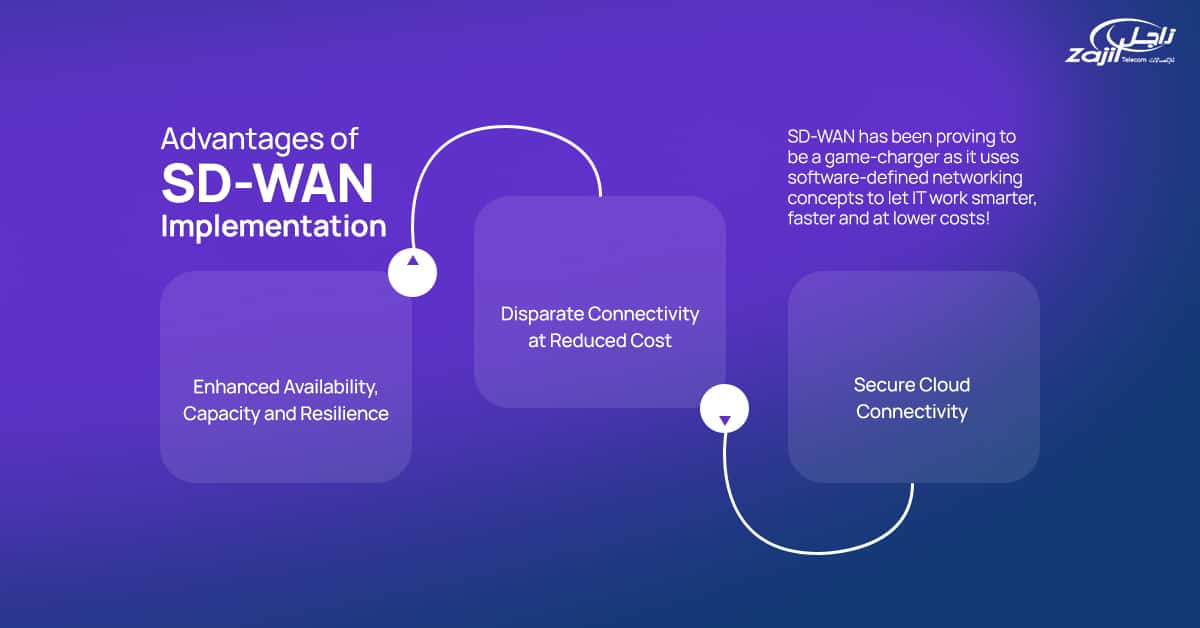 Increased performance

– SD-WAN can be directed to prioritize business-critical traffic and real-time services like Voice over Internet Protocol (VoIP) and then effectively shift it over the most efficient route. This helps reduce packet loss and latency problems improving the performance and productivity.

Better security

– SD-WAN solutions often come with an integrated firewall and VPN features. For increased security, features like NGFW, IPS, encryption, etc. can help prevent loss of critical data and violation of policies. 

Enables cloud usage

– SD-WAN allows direct access to cloud at rematch branches without affecting the core network with any additional traffic to process. SD-WAN also improves the performance of cloud applications by prioritizing business critical applications in order to let branches communicate with the internet directly.

Improved application performance

– SD-WAN uses virtual overlay to segregate the

SD-WAN application

form the primary network services. This overlay inspects the real-time performance statistics in order to select the most optimized network for the application with regard to their configuration policies. This enables maximum performance for each application.

Centralized management

–

SD-WAN allows centralized management. With regard to the statistics, a dynamic path selection is initiated for an application according to its urgency. Irrespective of where the application is, it can be managed by the centralized management pane. This makes tracking the application and its performance simpler.

More reliability and responsiveness

– Both links and speed are equally important in transferring data. To achieve efficient security, SD-WAN enables direct connection to the internet for cloud-based applications. This helps gain a consistent performance on the cloud. The health of the links is also scrutinized in order to keep the sites connected.

Improved network agility

– SD-WAN is very flexible to branch out using the local internet provider. Adding new sites is easier and swift. Configuring the speed for any site at will is also possible by upgrading site license or adding alternate connection.

Traffic prioritization

– Since SD-WAN ensures strong connection and high security, it enables users to generate a common network infrastructure, which enables the use of different connections like MPLS, broadband or LTE. Users can assign connections based on sensitivity of data involved. 

Unified communications

– One of the significant 

advantages of SD-WAN

is unified communication

.In order to utilize the entire bandwidth SD-WAN merges with unified communication application to decrease packet loss in multimedia streaming. This is considered.                                                                                 

Zajil's IP Telephony service delivers more functionality than a traditional phone system, without the costs of managing and maintaining a PBX. Our Cloud PBX phone system allows businesses to streamline how they communicate.

Higher quality data transfer

–

SD-WAN benefits

also include superior data transfer quality. SD-WAN chooses the most fitting route for a certain traffic application. This helps reduce overcrowding and divert traffic to less-utilized routes.

Reduced OPEX

– SD-WAN is vastly automated with self-managed protocols. This reduces the involvement of physical labor required for fixation of any problem. Moreover, the control and management is centralized which makes it easier for any firm to maintain it.
In today's world where multimedia streaming is a part of our daily lives, huge amounts of data transfer is involved. Several firms running their business and conducting conferences online, which too requires chunks of data transfer. Thus, the use of SD-WAN is more essential than ever in the present times.