March 31, 2022
How Cloud Applications Help You With Digital Transformations?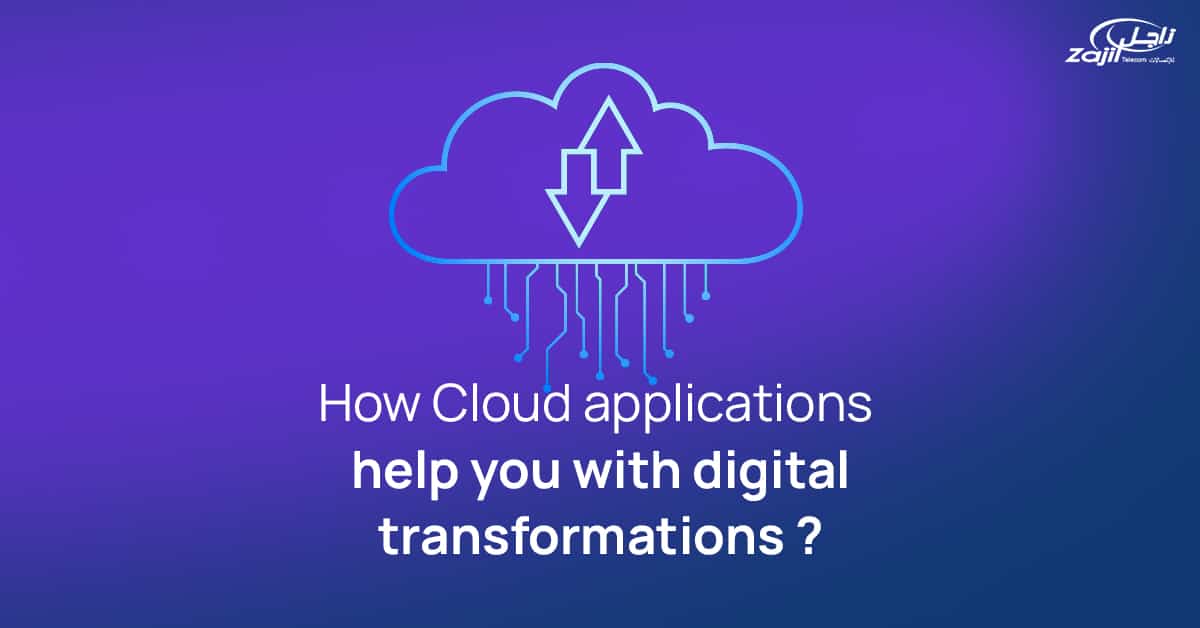 Cloud applications are required to do everything from online class to financial transactions. It is the preferred mode of data exchange and in many cases also data storage. So, it is quite evident that cloud applications enable the functioning of business. The market grows  at an exponential rate with the help of cloud applications. This is mainly due to the sheer ease-of-access and speed of the cloud application that help tasks to get done and instructions be conveyed over vast distances within a short span of time. 
According to a recent survey by Gartner Inc. the combined public cloud services has seen a growth from 270 billion USD in 2020 to 323.3 billo USD in 2021. Massive development in cloud applications like Desktop-as-a-Service (DaaS), Software-as-a-Service (Saas), Backup-as-a-Service (BaaS) and containerization has been seen over the last year. 
With the Covid situation under control, businesses are returning to normal offline functioning. But, the online functioning is not discarded. So now it is a more profound balance of cloud and offline functioning than it was during the pre-covid period.
Here's a glimpse of how cloud applications helps you with digital transformations –
1. Provides extreme accessibility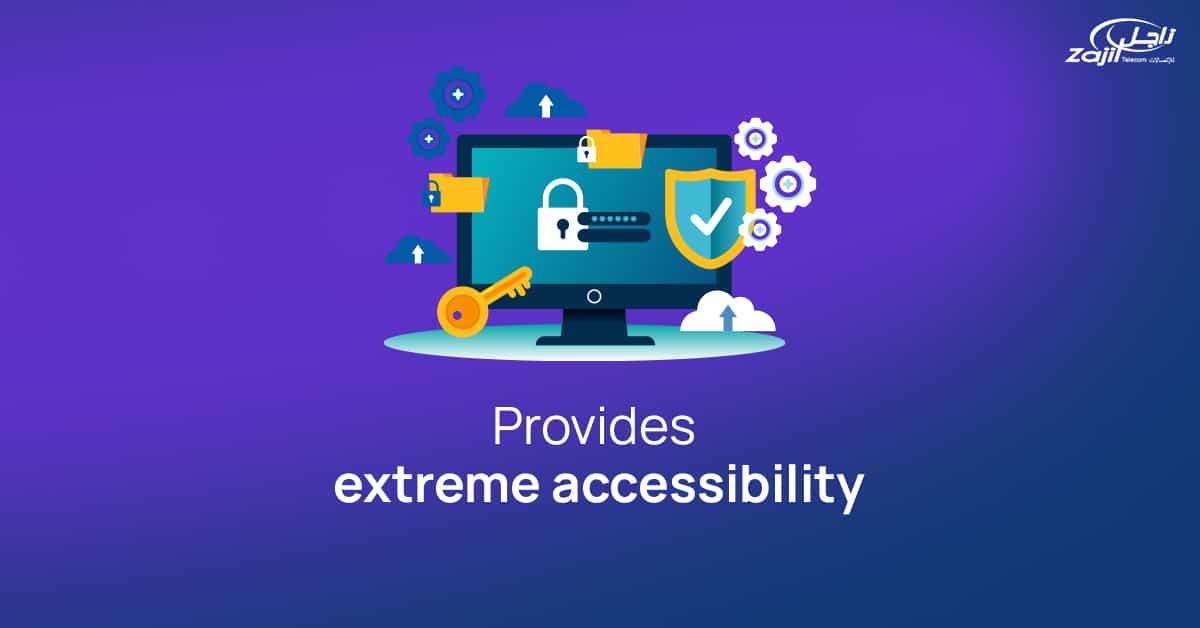 Cloud applications provide you with over-the-top accessibility and functionality. You can create, share files and projects across multiple platforms with a matter of clicks. This makes everything simple and quick. Applications like Microsoft 365, Microsoft Azure and Google Workspace are a few among the top cloud applications that provide flexibility in work and data sharing. Zajil outsources Microsoft Azure as part of cloud services for your business.
2. Better security
When it is your business, data is your most prized possession. And, just like you keep your prized position safe in a bank, you need to transform your enterprise into a bank for your data. This can be made possible by the use of cloud applications. Cloud applications will enable digital transformation letting automate manual tasks using AI models. And you can also avail cloud data protection services  like Zajil's DDoS protection that will secure your business from cyber attacks.
Apart from these obvious features, cloud applications can be employed to –
Spreading awareness among employees about

Cloud Data Criticality

Deploying

Multi-factor Authentication

Abiding by the

Compliance Standards

Ensuring strictly regulated access controlling for

Data-Critical Transformation

events

Collaborating with

Managed Security Operations Center

providers

Executing a 

Cloud-to-Cloud Backup

and

Disaster Recovery

plan
3. More cost-effective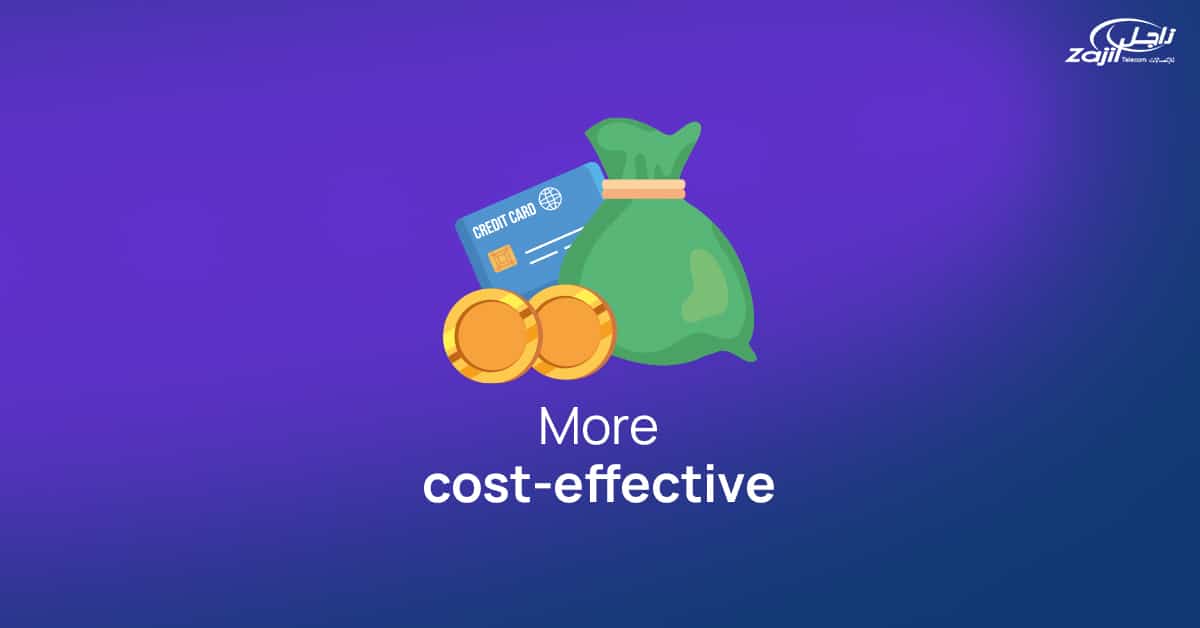 Another way in which cloud applications help in digital transformation in businesses is by cutting surplus costs. Most cloud applications are configured in PAYG (Pay-as-you-go) model. So the business needs to only pay for the services they are subscribing to. 
By the use of cloud applications, businesses can save up to 15% for the cost required for data migration. Shifting to cloud applications is also inexpensive and quick. For instance, Zajil's SD-WAN services are the most efficient cloud computing technology that you can use instead of the expensive and outdated MPLS systems.
4. Provides maximum scalability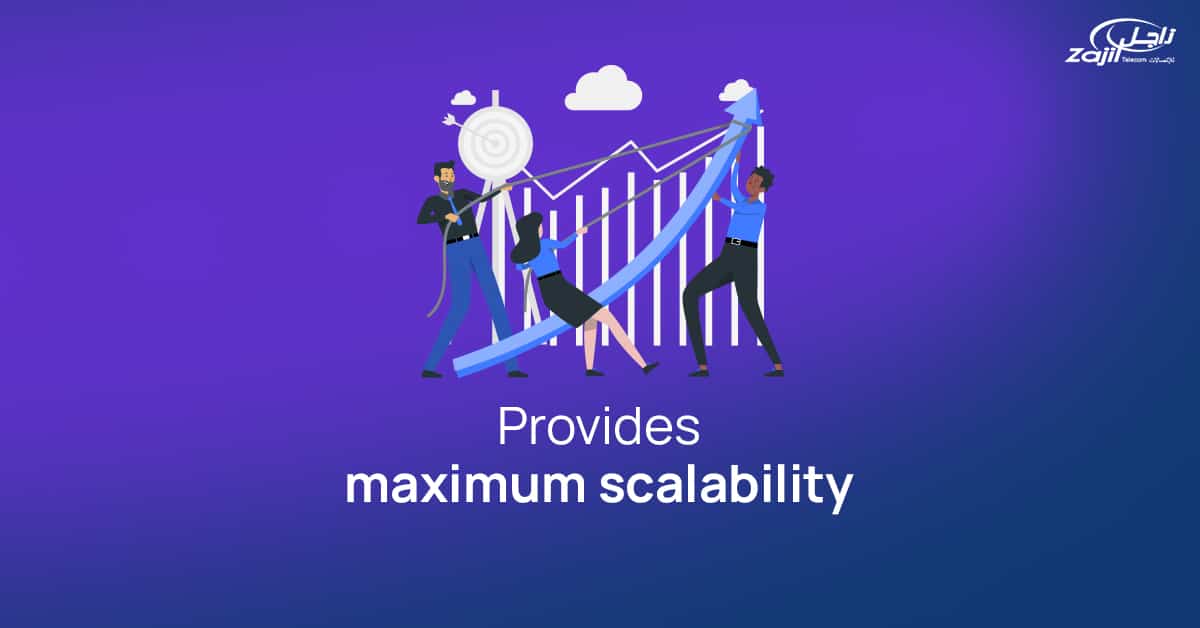 This is another factor that enables cloud applications to contribute huge to digital transformations. Because cloud applications' functionality is not limited by hardware components, they are highly scalable. Whenever there is an increase in the workload, virtual machines and processes can be initiated depending on the business needs. These virtual devices are highly flexible and can perform tasks over vast distances with ease.
Cloud applications support both vertical and horizontal scaling. Vertical scaling is basically increasing the processing power of the platormoorn according to the needs of the task. Horizontal scaling is being able to add more servers to the systems in order to divide the workload across virtual processing devices ensuring optimum performance.
These capabilities are attributed to digital transformations and the productivity of the business reaches its highest peak. There is more improvement in task delivery, and customer satisfaction. Thus the market growth is improved for the business eventually.
5. More automation possibilities than ever before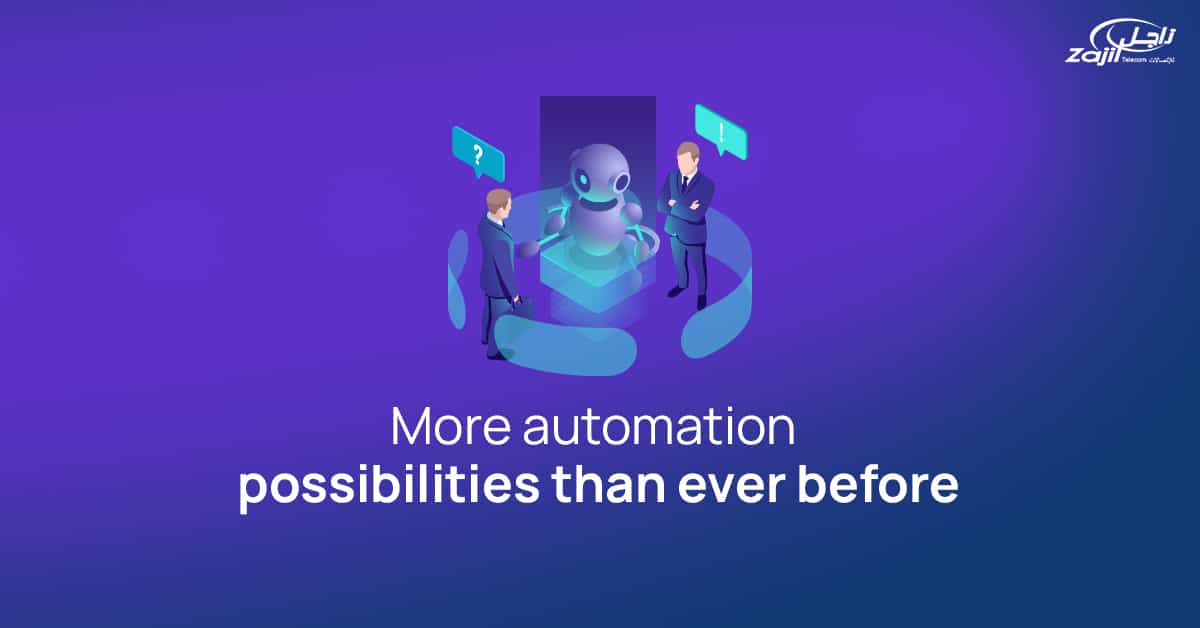 Could applications provide a huge advantage in the category of task automation. Discarding the obsolete on-premises servers which used to depend on the manual processes, cloud computing can provision easier establishing of infrastructure for coding, back-ups, controlling workflow and managing security services through a single platform.
Most businesses are gradually shifting towards ''digital-first'' business models where cloud computing is at the core. This business model helps businesses to execute Everything-as-a-service (EaaS), which allows multiple automation processes to create an optimally functioning orchestration system. With these systems becoming more and more prevalent, humans shall work along AI to promote more productivity and critical time management,
Make sure to check out Zajil's cloud services that contribute to the growth of prominent businesses in the Middle East and North Africa (MENA) region from over decades now.