July 26, 2023
KEMS Zajil Telecom Secures VSAT Licenses from CITRA, Expanding Connectivity Services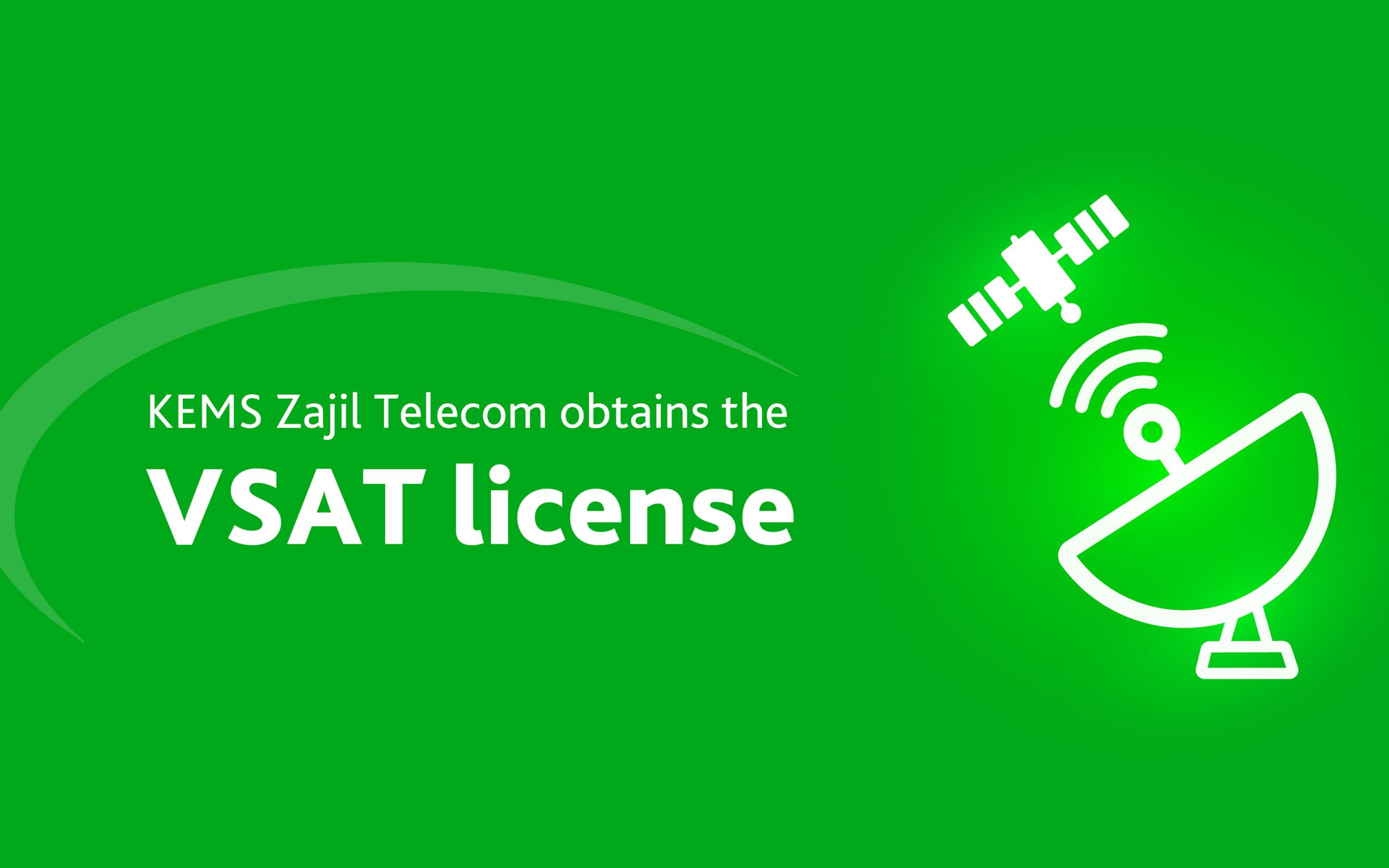 [Kuwait, 26/7/2023] – Gulfnet International/KEMS (KEMS Zajil Telecom) a leading service provider of advanced connectivity solutions, is thrilled to announce that it has obtained VSAT licenses from the Communication and Information Technology Regulatory Authority (CITRA) in Kuwait. This achievement marks a significant milestone for KEMS Zajil Telecom as it expands its portfolio of cutting-edge communication services.
KEMS Zajil Telecom is currently positioned in Kuwait market as a Digital Solutions Provider that offers a wide portfolio of Enterprise focused cutting edge technology.
VSAT technology enables seamless and reliable connectivity, bridging the gap in remote and underserved areas where traditional terrestrial networks are limited. By establishing satellite links, enterprises gain access to high-speed internet, voice, data, and video services, regardless of their location. This ensures uninterrupted communication, empowering businesses to expand operations, reach new markets, and connect with customers, partners, and employees across the globe.
KEMS Zajil Telecom's comprehensive suite of VSAT services encompasses end-to-end solutions, including system design, installation, maintenance, and round-the-clock customer support. With this strategic development and leveraging its extensive expertise and state-of-the-art infrastructure, the company will enable businesses and individuals to unlock new possibilities, foster collaboration, and drive innovation through seamless satellite connectivity.
"We are delighted to have obtained the VSAT licenses from CITRA, a pivotal achievement that opens up new avenues for our company and our valued customers," said Waleed AlQallaf, The CEO of KEMS Zajil Telecom. "These licenses reaffirm our commitment to delivering world-class connectivity solutions and empowering our clients with exceptional communication capabilities, no matter where they are located."
KEMS Zajil Telecom is renowned for its customer-centric approach and unwavering focus on quality, reliability, and technological advancement. The addition of VSAT licenses further amplifies its commitment to meeting the evolving needs of customers and staying at the forefront of the connectivity landscape.
As KEMS Zajil Telecom expands its reach and strengthens its presence in the market, it anticipates forging strategic partnerships and collaborations with local and international stakeholders, driving socio-economic growth, and playing a vital role in advancing digital inclusion initiatives.