October 2, 2023
Kalaam Telecom Group recognized as Top 50 MENA Leaders Empowering Businesses through Digital Transformation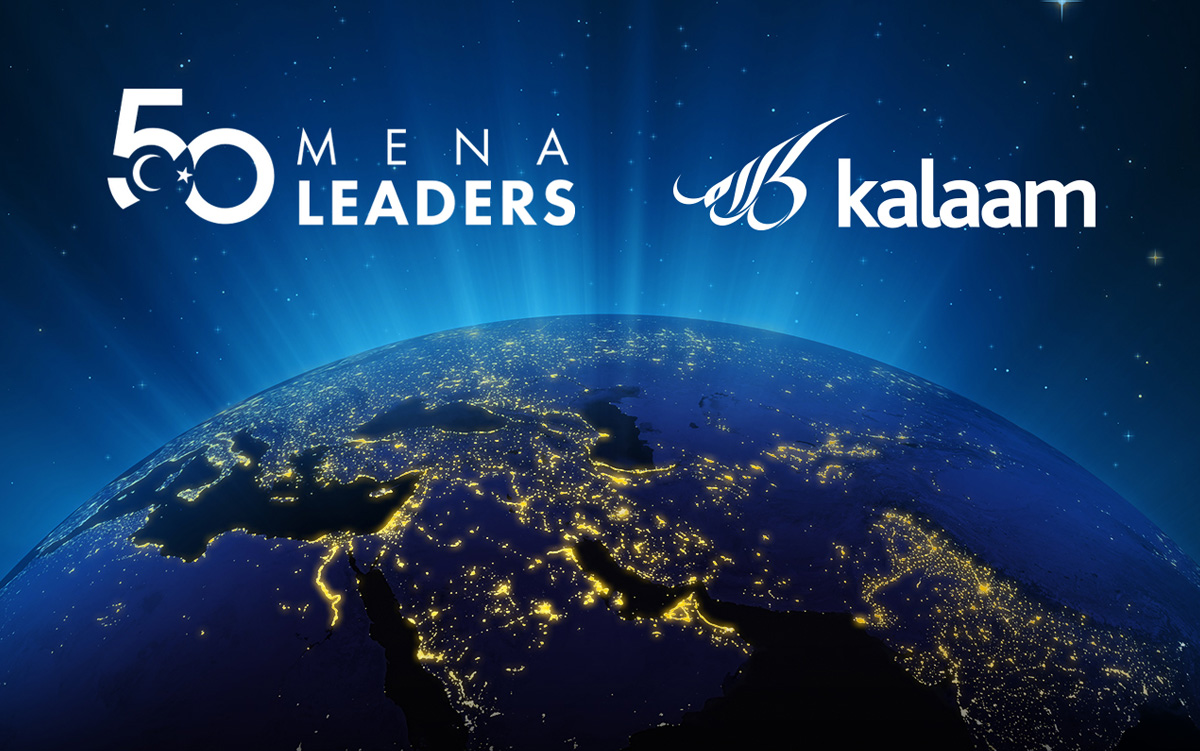 Through cutting-edge digital solutions, Kalaam, is a one-stop shop for all regional enterprises & global carriers.
2nd October 2023: Kalaam Telecom Group, a digital solutions provider was shortlisted as Top 50 MENA Leaders as part of Global Thought Leaders being the only one in the telecom space for 2023. The 50 MENA Leaders list showcases distinguished influential global brands spanning diverse industries, driving the evolution of future-ready business operations.
To commemorate Kalaam Telecom Groups' remarkable journey of being part of 50 influential MENA leaders, Kalaam is excited to launch its first documentary film outlining the vision and the way forward to reach greater heights.
The digital age has revolutionised the way that society connects and communicates. In today's modern world, we are witnessing significant advancements in technology and communications that would have been unimaginable twenty years ago. Kalaam Telecom Group identified an opportunity to bridge a gap in the MENA region by providing agile and cutting-edge digital solutions that are tailored to the needs of enterprises, government entities & global carriers.
Founded in 2005 with humble beginnings as a voice operator, Kalaam quickly transformed as one of the leading telecommunications providers for businesses and became the 2nd largest ISP for enterprises in Bahrain. Kalaam realized quite early that connectivity is a commodity and enterprises especially SMEs, contributing to the majority of the economy, require industry specific digital solutions to differentiate and stay competitive. To allow businesses to move up the value-chain, Kalaam introduced next-gen digital solutions portfolio such as Voice & Communication, Cloud, Managed Networks, Cybersecurity, IoT & Big Data, ICT and Datacenter to its business practices. 
Kalaam continued its growth journey organically and inorganically, acquiring four established telecom companies in Bahrain & Kuwait. In 2022, Kalaam also launched its operations in the Kingdom of Saudi Arabia, the biggest and fastest growing economy in the Gulf, acquiring ISP, SMS, Voice, Cloud and Cybersecurity licenses, allowing expanded presence to 6 global offices. 
Kalaam's subsidiary brand, Kalaam Carrier Solutions, provides a fully integrated, simplified & consultative approach to connect global telecommunication carriers from the US, Europe, and Asia into the MENA region. Today, the group proudly boasts one of the strongest network infrastructures with 53 Points of Presence (PoP) and multiple regional data centres, allowing it to become one of the top 3 Data Service Provider in the MENA region.
Despite being a niche player & a disrupter in the market, the group is continuously striving as a thought leader with an agile and challenger mindset, customer first approach and is ambitious to cater to the future needs of businesses. These main drivers of the company are reflected in how it is impacting enterprises & global carriers while remaining focused on innovation at every stage.